Buffets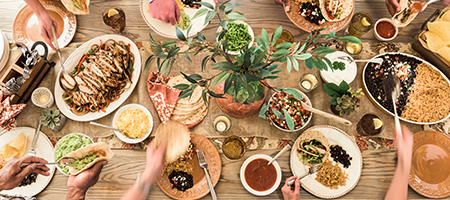 Fajitas

Choose from our Classic portion or go Grande for larger appetites. We recommend you choose the same one for your entire group.
All fajitas buffets are served with Mexican rice, choice of beans, guacamole, sour cream, pico de gallo, shredded lettuce, mixed cheese, chips and salsa.
Mexican Combinations

When variety is key! Each meal includes Mexican rice and refried beans and our famous Chips & Salsa.
Create Your Own
Create your perfect buffet!!
2,000 calories a day is used for general nutrition advice, but calorie needs vary.